Entry Level Analyst Program (ELAP)
Competencies development program for young professionals
Entry Level Analyst Program (ELAP) offers you an introduction to the world of business analysis and problem-solving. ELAP is an intensive entry-level competencies development program designed to equip career-focused recent graduates and entry-level professionals with the requisite orientation, knowledge, skills, exposure and aptitude required for entry-level effectiveness in a fast-paced work environment.
The expanded Entry Level Analyst Program has been creatively redesigned to include some of the modules covered in the Global Analyst Training Program, a highly sought-after mini-MBA program. Modules to be covered in ELAP now include Introduction to Business Analysis and Big data Analytics, Strategic Thinking & Problem Solving, Basic Financial Accounting, Digitals Skills for 21st Century Workplace, Public Speaking, Effective Data and Information Presentation, Career Development and Work Ethics. 
The curriculum, case studies and projects are tailored and integrated to ensure participants are job-ready for an excellent career in the Financial Services, Consulting, Telecoms, FMCG and Professional Service sectors.
(75% off for a limited time)
Delivery Mode: Online Self-paced
The program consists of approximately 20 hours of high-impact lectures and resources that can be taken at participants' pace over 8 weeks without having to worry about clashes in your schedule. You will also have assess to templates and other resources for 6 months.
Fresh Graduates and Graduate Trainees
Understand the world of work, and acquire fundamental skills for career acceleration.
Those Considering Graduate School
Strengthen your analytical skills before pursuing an MBA or other graduate program.
Develop a data mindset to make more informed business decisions and advance your career.
Participants will gain an introduction to business analysis concepts, and be equipped for an Entry Level role with any of the leading firms.
Learn about frameworks for developing a research strategy that includes everything from problem definition, instrument design, data collection, data analysis, and decision making.
Develop effective marketing strategies and identify sources of competitive advantage through differentiation.
Acquire valuable skills and enjoy long term career development support needed to accelerate your career offered to GAA alumni.
Understand career progression opportunities across different career paths, and how to narrow down to your specific areas of interest.
Students' Stories
Feedback
Solid Program!
The program provided a solid learning platform necessary to succeed in my career.
David Adu
Senior Analyst, Meristem Securities Ltd
Fantastic! Great Faculty!
It was a hands on practical experience that help hone my critical thinking and problem solving abilities.
Ademola Adewuyi
Digital Product Manager, Keystone Bank
Simply Amazing!
My GATP experience was simply amazing. It helped me understand and analyse data better in my role as a Clinic Manager. What I loved the most was the financial analysis session.
Cynthia Ogidi
Clinic Manager, Medbury Medical Services
I enjoyed the course thoroughly!
Enlightening and quite engaging with great case studies that are world class.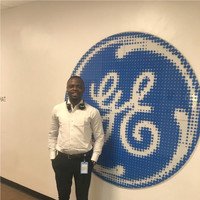 Banji Olaleye
Field Service Engineer, General Electric (GE)
Life changing!
My decision to attend ELAP and later GATP was a life changing decision. The experience has given me an edge that has set my career on a positive trajectory.
Emmanuel Onyia
Management Consulting Intern, KPMG
Eye Opening!
My GATP experience clarified my understanding of the role of a business analyst.
Joshua Odebisi
Research Analyst, Vetiva Capital
Right Program!
The capabilities I acquired during the GATP program helped me launch my business analysis career.
Jude Odika
Business Analyst, Altara Credit Limited