Students' Stories
Feedback
Solid Program!
The program provided a solid learning platform necessary to succeed in my career.
David Adu
Senior Analyst, Meristem Securities Ltd
Fantastic! Great Faculty!
It was a hands on practical experience that help hone my critical thinking and problem solving abilities.
Ademola Adewuyi
Digital Product Manager, Keystone Bank
Simply Amazing!
My GATP experience was simply amazing. It helped me understand and analyse data better in my role as a Clinic Manager. What I loved the most was the financial analysis session.
Cynthia Ogidi
Clinic Manager, Medbury Medical Services
I enjoyed the course thoroughly!
Enlightening and quite engaging with great case studies that are world class.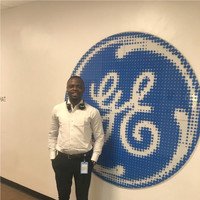 Banji Olaleye
Field Service Engineer, General Electric (GE)
Life changing!
My decision to attend ELAP and later GATP was a life changing decision. The experience has given me an edge that has set my career on a positive trajectory.
Emmanuel Onyia
Management Consulting Intern, KPMG
Eye Opening!
My GATP experience clarified my understanding of the role of a business analyst.
Joshua Odebisi
Research Analyst, Vetiva Capital
Right Program!
The capabilities I acquired during the GATP program helped me launch my business analysis career.
Jude Odika
Business Analyst, Altara Credit Limited